Chandler Varicose Vein Doctor
This location is no longer open. Please call us to visit our other nearby east valley location. Sorry for the inconvenience.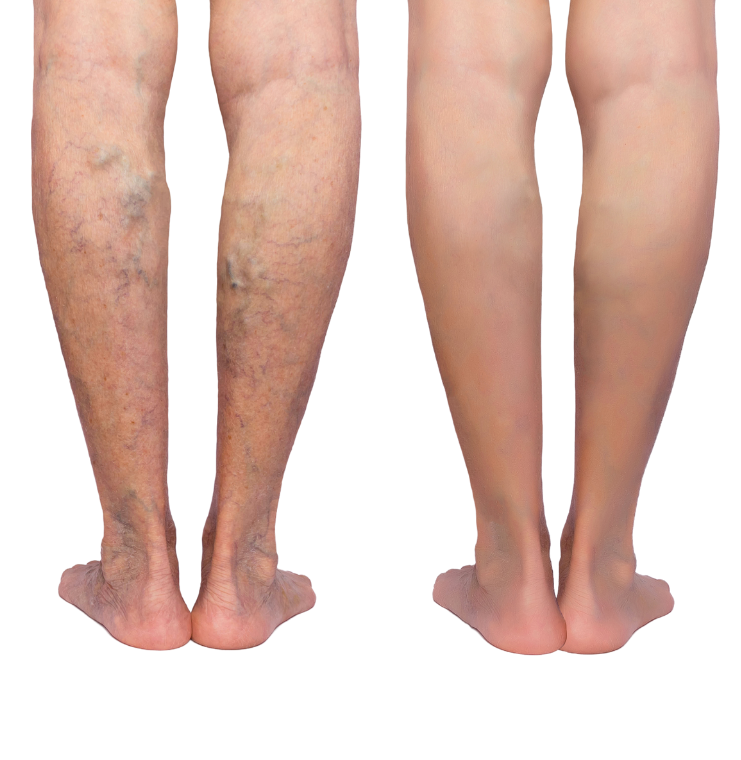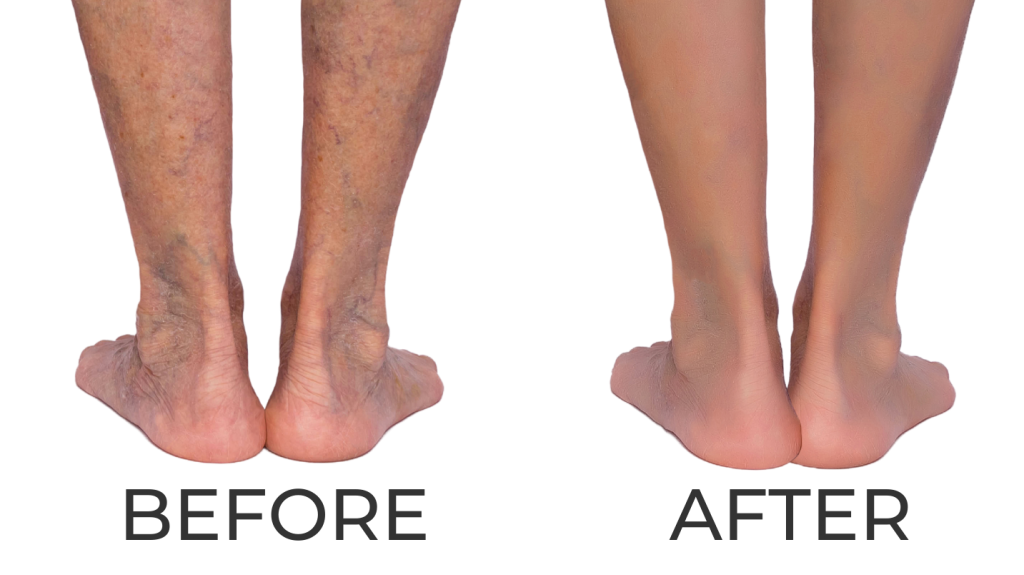 Chandler Do You Experience...
If you're experiencing varicose veins symptoms, non-invasive procedures offered by a vein doctor can help to both enhance their appearance and lessen the discomfort that comes with this issue.
Schedule a consultation with us today to determine whether you qualify for non-invasive varicose vein treatment.
Trusted By Patients in Chandler & Across The Valley
According to NCBI, "Approximately 24% of adults in the United States have visible varicose veins, and an estimated 6% have evidence of advanced chronic venous disease."
Chandler has approximately 257,165 people; therefore approximately 61,719 individuals have visible varicose veins and 15,429 have advanced chronic venous disease.
Chances are you are one of these individuals that currently suffers from pain or embarrassment from your legs.
Give our Chandler staff a call and let a varicose vein specialist provide you a consultation today!
Quick Non-Invasive Procedure Allowing You To...
Enjoy breathtaking scenery and horseback at the KOLI Equestrian Center the very same day.
Shop at Phoenix Premium Outlets
Do some bird watching at Veterans Oasis Park
Watch a drag race at Wild Horse Pass Motorsports Park
Visit the Arizona Railway Museum
And So Much More!
It's time to show off those healthy legs! Give us a call today.
Dedicated Chandler Vein Staff
The staff at the Elite Vein Clinic is based out of our headquarters in Phoenix, AZ and strives to make every patient we serve happy they came to us for varicose veins removal. Patients from across Chandler drive to our office for the professional, safe, and quality service we provide.
We have patients from all walks of life who come through our doors. Spanish speakers, English speakers, those who are retired, workers who own local businesses, corporate employees, and more.
We look forward to serving you as well!
Give Our Chandler Vein Treatment Center a Call Today!
Meet Our Experts – Highly Trained Specialists
Dr. Nima Azarbehi, DO
Dr. Nima Azarbehi, a certified phlebologist, is the driving force behind Elite Vein Clinic. With a mission to eliminate leg pain and discomfort, Dr. Azarbehi has successfully performed over 1000 procedures, showcasing his expertise in diverse medical fields from dermatology to intensive care management. His extensive experience includes handling complex chronic conditions, urgent care, and aesthetic procedures. At Elite Vein Clinic, we're committed to identifying and treating varicose or spider veins, ensuring your comfort and confidence.
Stephanie Morgando, MSN, FNP-BC
After graduating with honors from Georgetown University in 2013, Stephanie worked alongside Mayo Clinic-trained Interventionalists, gaining expertise in vascular care. With a decade of experience, she has treated numerous patients for venous disease, performing procedures like ultrasound-guided sclerotherapy and venous ablations. Stephanie is dedicated to providing compassionate evidence-based care, witnessing improved quality of life in patients with venous insufficiency.
Olga Matatova, PA-C
Fluent in both Russian and English, Olga Matatova PA-C is a dedicated healthcare provider with a diverse medical background. She holds a degree in Psychology from ASU and a Masters in Physician Assistant Studies from AT Stills University. Her expertise spans family practice, urgent care, pain management in spine and sports medicine, and vein disease. Passionate about patient health and wellness, Olga is committed to making a difference in her patients' lives.
Kavita Saggar, PA-C
With over 20 years in the medical field, Kavita Saggar brings extensive experience to her role as a Physician Assistant. A USC Physician Assistant Program graduate, she has dedicated her career to patient care and health improvement. Besides her professional life, Kavita is an advocate for wellness, even co-founding a children's mindfulness brand with her daughters.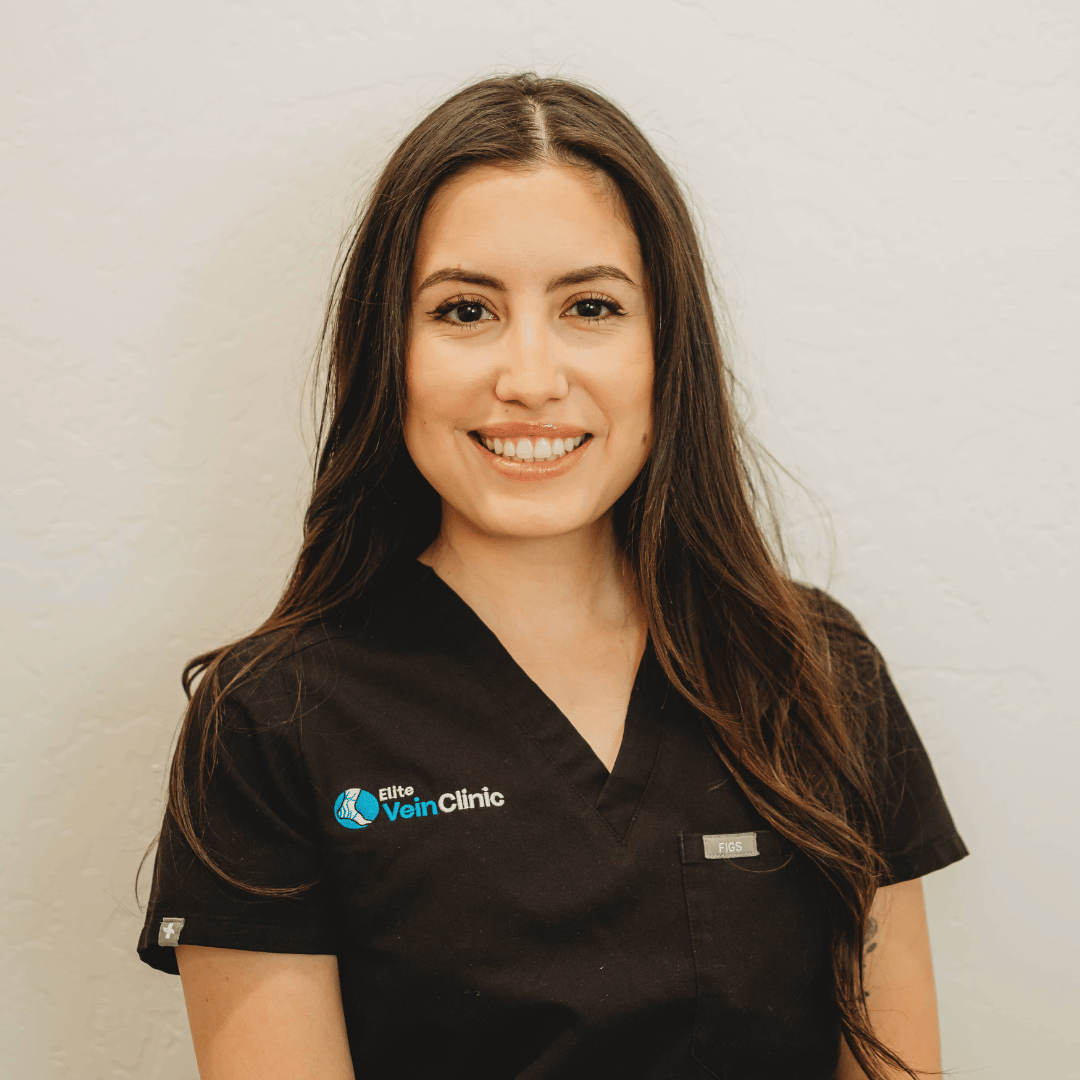 Sabrina Durazo, RVS
Sabrina Durazo, a dedicated Vascular Ultrasound Technologist, has been specializing in vascular care since 2017. An alumni of the Arizona Heart Foundation School of Ultrasound, she joined Elite Vein Clinic with a mission to enhance the quality of life for patients with chronic venous insufficiency. Committed to delivering top-notch medical care, Sabrina finds satisfaction in overseeing patients' pre-op and post-op care.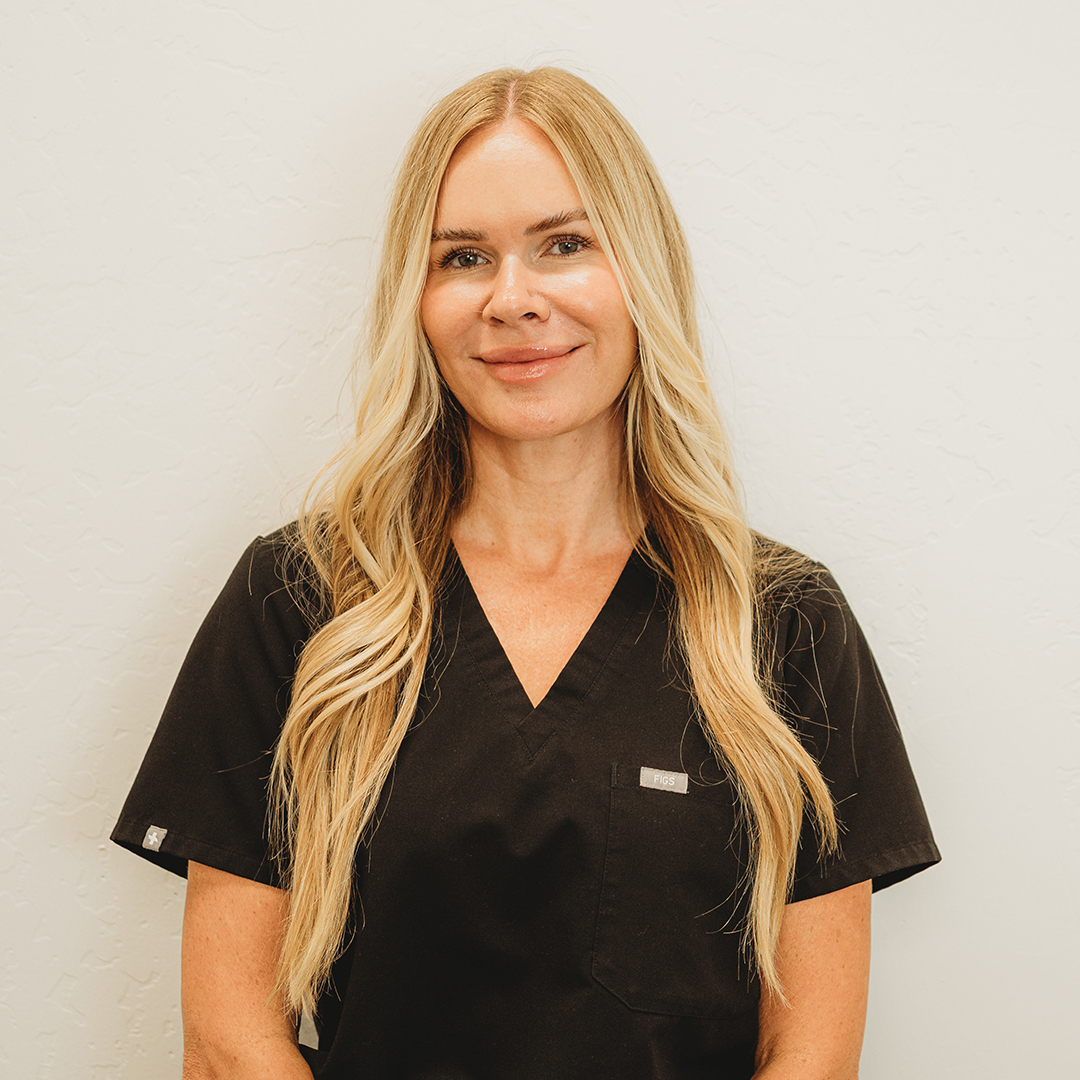 Jessica Moody
Jessica Moody, a registered nurse since 2010, specializes in aesthetics and has been offering expert care in this field since 2017. With hundreds of successful spider vein treatments under her belt, she is proficient in sclerotherapy and thermolysis, catering to delicate surface veins typically resistant to sclerotherapy.
Chandler Varicose Vein Treatment Center
Chandler Elite Vein Clinic is conveniently located off the 202 and 87 freeway of Osborne in the Ocotillo area of Chandler, AZ. We are inside the Mind.Body.Soul. Skin. office at the shopping center on the NW corner of Alma School and Queen Creek next to The Wag.
Our service quality & reputation has provided us with the opportunity to serve patients across Arizona.
2860 S Alma School Rd Suite #25
Chandler, AZ 85286
Referral Partners in Chandler
Below are partners who trust us with their patients to help with vein disease.
Superstition Vitality Center understands the importance of maintaining good health and quality of life. They recognize that each person is unique and may have specific health concerns that require personalized attention. The provider at SVC is dedicated to offering patients the best possible options to meet their health challenges. During appointments, the provider ensures that patients are fully informed about all their options, empowering them to make an informed decisions about their health.
SVC offers comprehensive primary care for individuals of all ages, including children and adults. They assist patients in understanding and managing various health conditions such as high blood pressure, high cholesterol, diabetes, asthma, COPD, skin irritations, rashes, hormonal imbalances, and infections. Additionally, SVC provides services for more urgent matters like breathing treatments, suturing, and joint immobilization.
Marvel Foot & Ankle Centers, located in Chandler and Gilbert Arizona, provide podiatry services to the surrounding areas including the East Valley. The team of experienced podiatrists, Dr. David Laurino, Dr. Darick Freestone, and Dr. Troy Wilde, specialize in treating various foot problems.
Their goal is to improve their patients' quality of life by eliminating foot pain and discomfort, allowing them to walk, stand, and exercise with ease. Marvel Foot & Ankle Centers recognize the importance of healthy feet and the impact it can have on overall well-being.
If you are experiencing foot problems, the podiatrists at Marvel Foot & Ankle Centers are available to diagnose and treat your condition, ensuring you get the care you need to improve your quality of life.
Arizona Foot and Ankle Medical Center offers patients personalized healthcare and innovative treatment plans tailored to their unique needs. The podiatry practice is equipped with state-of-the-art technology and has three convenient locations near Phoenix in Chandler, Laveen, and Mesa, Arizona.
The clinic's team of leading podiatrists includes Kyle Durfey, DPM, Brian Hiapo, DPM, Thomas Curtis, DPM, and Jonathan Ray, DPM, as well as a dedicated staff. The team is committed to helping patients return to their regular lives and daily activities. On-site digital X-ray and ultrasound technology is available to provide quick and accurate diagnoses, allowing patients to begin treatment promptly.