Phoenix Varicose Vein Doctor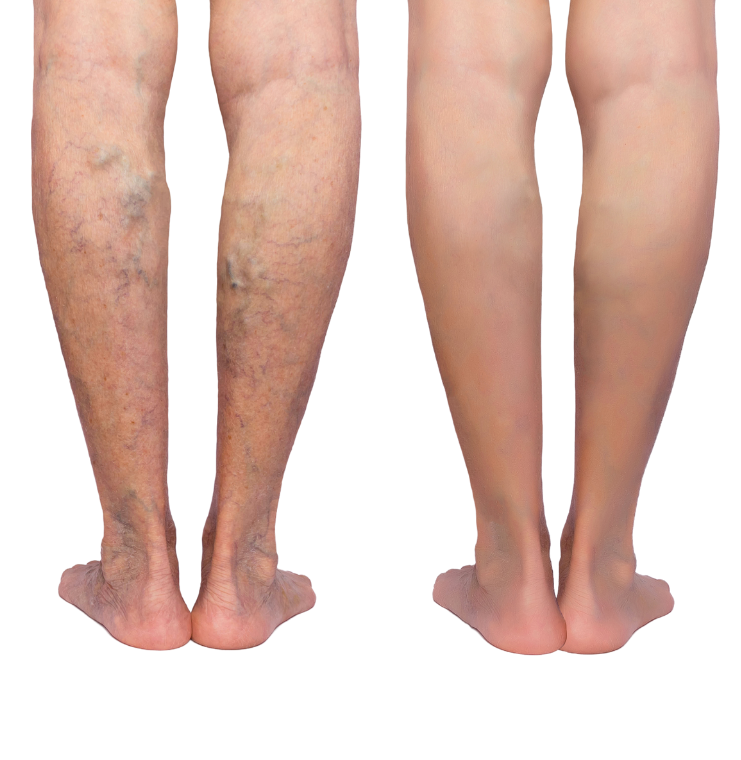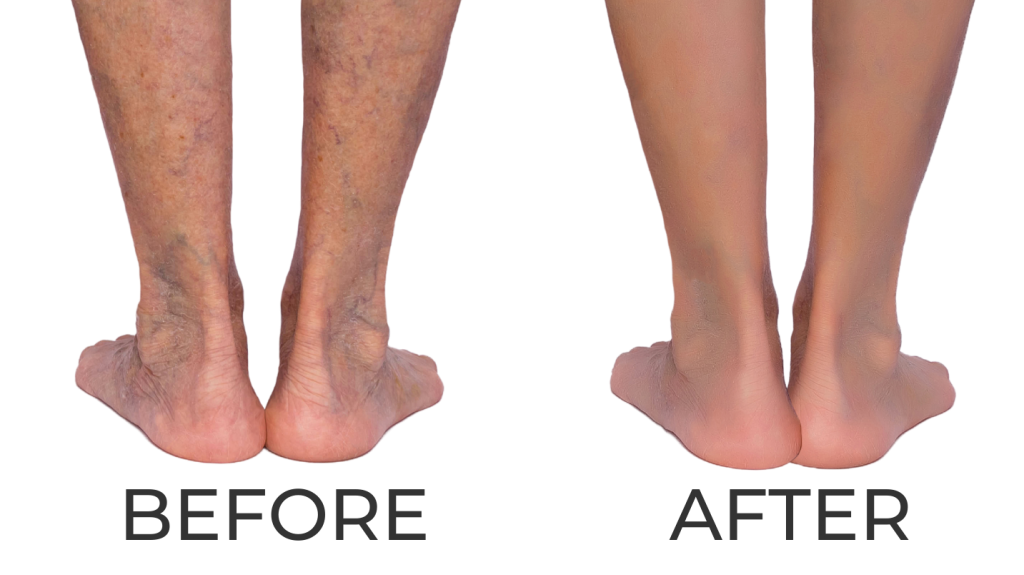 Phoenix Do You Experience...
If you have symptoms of varicose veins, you may be eligible for a non-invasive treatment that can reduce the appearance and discomfort associated with this condition.
Contact us to set up an appointment and determine if you are eligible for a non-invasive varicose vein treatment.
Trusted By Patients in Phoenix & Across The Valley
According to NCBI, "Approximately 24% of adults in the United States have visible varicose veins, and an estimated 6% have evidence of advanced chronic venous disease." 
Phoenix has approximately 1.7 million people; therefore approximately 408,000 individuals have visible varicose veins and 102,000 have advanced chronic venous disease.
Chances are you are one of these individuals that currently suffers from pain or embarrassment from your legs. Give our Phoenix staff a call and let a varicose vein specialist provide you a consultation today!
Quick Non-Invasive Procedure Allowing You To...
Take a walk in downtown Phoenix the very same day.
Go to First Fridays and check out the artwork
Catch a baseball game at Chase stadium
Visits the Phoenix museum
Get some tasty food in the Arcadia district.
And So Much More!
It's time to show off those healthy legs! Give us a call today.
Dedicated Phoenix Vein Staff
The staff at the Elite Vein Clinic is based out of our headquarters in Phoenix, AZ and strives to make every patient we serve happy they came to us for varicose veins removal. Patients from across Phoenix drive to our office for the professional, safe, and quality service we provide.
We have patients from all walks of life who come through our doors. Spanish speakers, English speakers, those who are retired, workers who own local businesses, corporate employees, and more.
We look forward to serving you as well!
Give Our Phoenix Vein Treatment Center a Call Today!
Elite Vein Clinic was founded to help individuals eliminate pain and embarrassment in their legs.
Dr. Nima Azarbehi is our expert varicose vein doctor and vein specialist with years of experience in the field.
Patients from all over turn to him for his highly experienced, specialized treatment of varicose veins and other chronic venous conditions. He is well-known for his effective varicose vein treatments in a clinical setting that bring remarkable results.
With Dr. Nima's unmatched expertise in varicose vein treatments and additional services raising the bar significantly, you can be confident that he will provide comprehensive care to help identify, treat, and eliminate varicose or spider veins in a safe manner without compromising your well-being.
Phoenix Varicose Vein Treatment Center
Elite Vein Clinic is conveniently located off of SR 51 P Freeway & Osborne just south of the Biltmore area.
Our service quality & reputation has provided us with the opportunity to serve patients across Arizona.
1641 E Osborn Rd Ste #4
Phoenix, AZ 85016
Referral Partners in Phoenix
Below are partners who trust us with their patients to help with vein disease.
Vascular Centers of America is the leading specialist in addressing leg pain resulting from Peripheral Arterial Disease (PAD). Sadly, PAD remains undetected in 70% of cases. However, with decades of experience, their committed team of Doctors, Nurses, and staff excel in identifying PAD and its underlying causes rather than merely treating the symptoms.
They prioritize providing top-notch 5-star care to every patient. During the initial consultation, the medical team will review the patient's symptoms and perform specialized tests to aid their diagnosis. They will then create a customized treatment plan tailored to the patient's needs. This could include medication, physical therapy, compression stockings, or a minimally invasive procedure.
Apricus Health, led by physicians, is committed to delivering proactive healthcare solutions that empower patients to make informed choices about their healthcare delivery.
Apricus Health has shifted the focus from reactive, episodic care to a continuous care model to improve health outcomes. This involves implementing population health strategies, such as preventive and chronic care, optimizing specialty care referral channels, and providing exceptional care management. By embracing innovation, collaboration, and technology, Apricus Health is dedicated to delivering superior care to patients.
For over 40 years, Pueblo Family Physician's Ltd. has been offering medical services in the Valley. Their team, which includes Dr. Donald Cunningham, Dr. Douglas Cunningham, 10 Physician Assistants, and Nurse Practitioners, operates out of two offices.
Pueblo Family Physician's Ltd. values its long-standing relationships with patients, many of whom have been with them from the beginning. They take pride in nurturing multigenerational connections through their team's hard work and dedication.
Providing excellent medical care and exceptional customer service is at the forefront of their practice. At Pueblo Family Physicians Ltd., they take personal responsibility for their patient's well-being and are committed to finding solutions for their health concerns.